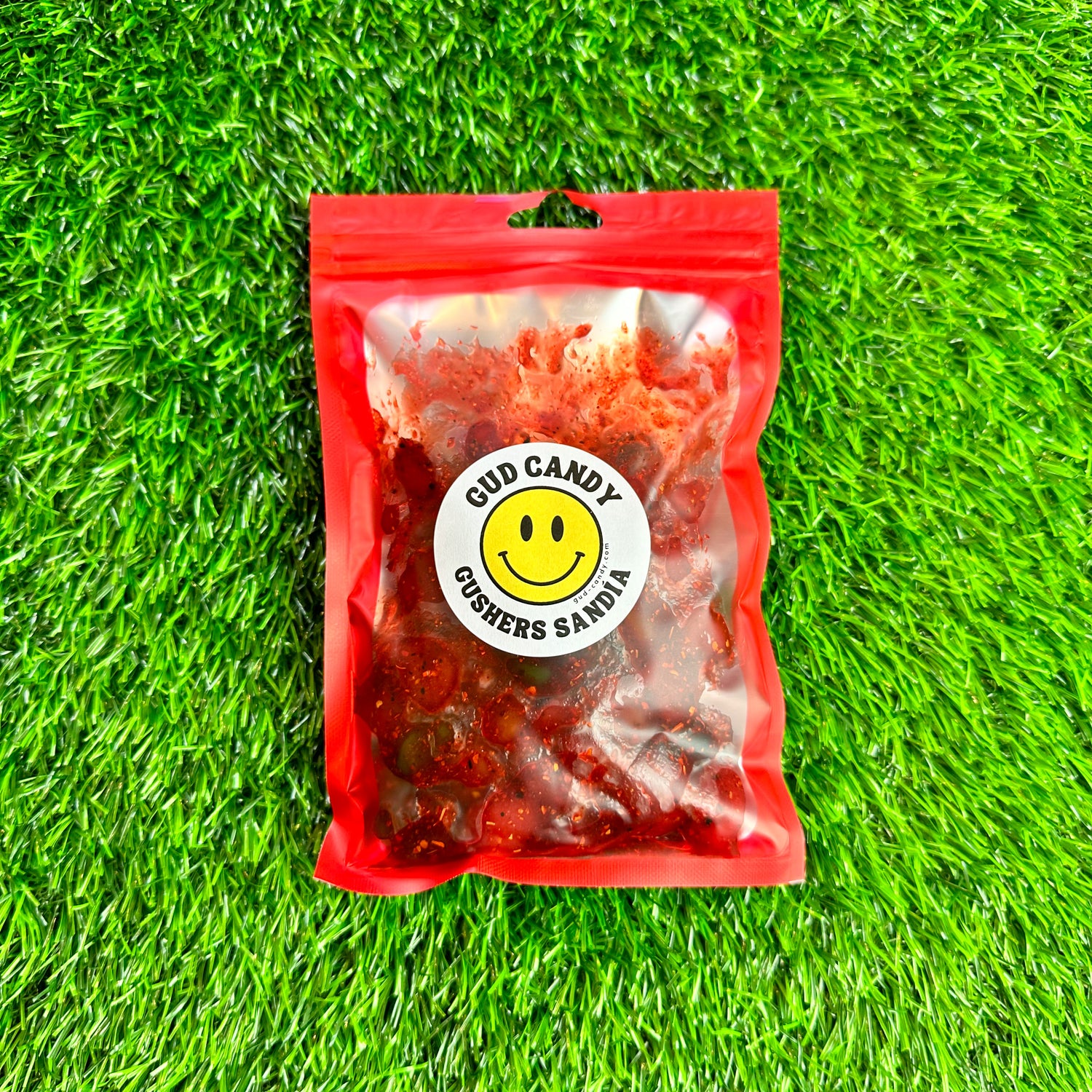 What is Chamoy?
cha·moy: is a variety of savory sauces and condiments in Mexican cuisine made from pickled fruit. Chamoy may range from a liquid to a paste consistency, and typically its flavor is salty, sweet, sour, and spiced with chilis.
Shop Chamoy Candy Here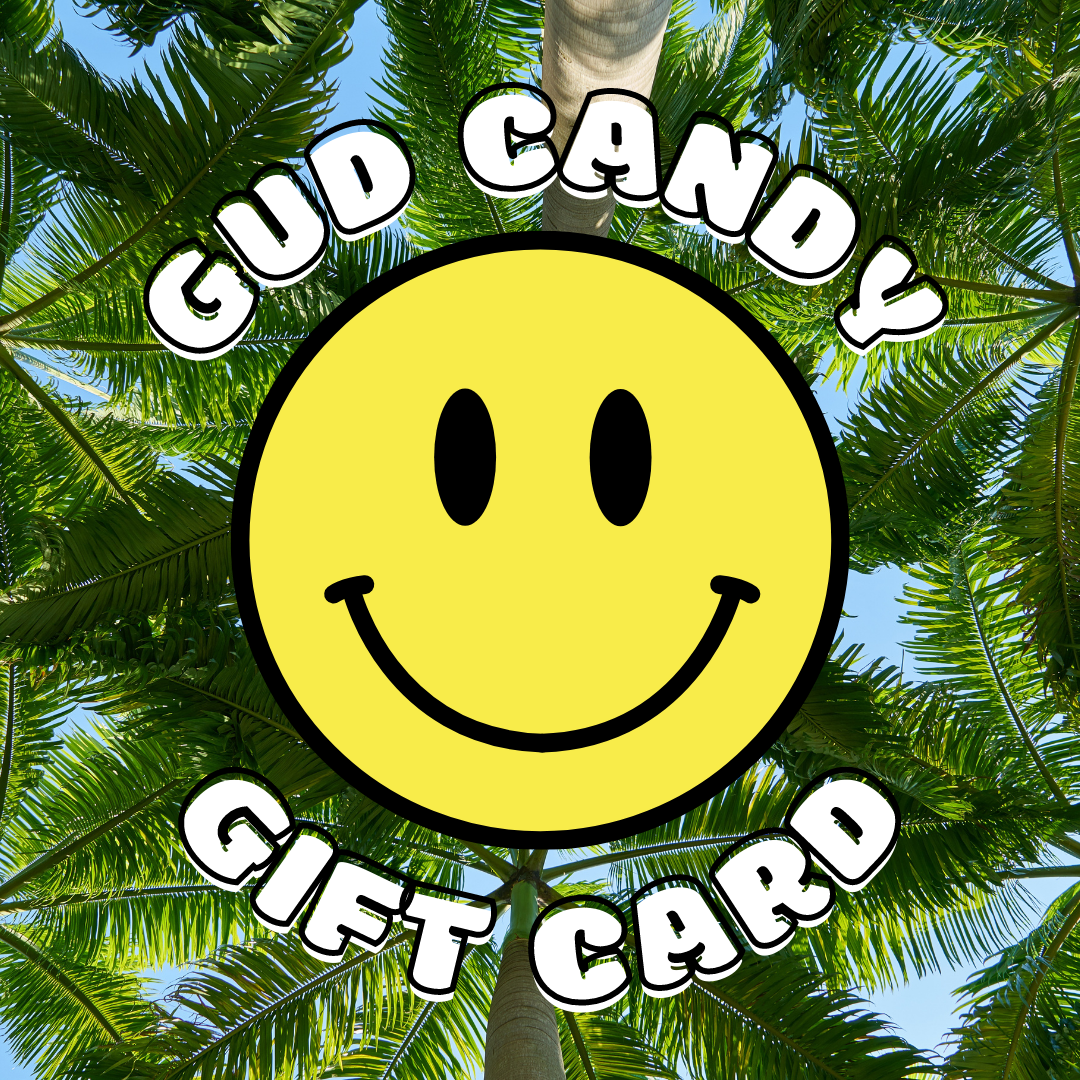 Give the gift of GUD
This Gud Candy Gift Card is the perfect gift for any occasion. Specializing in delicious handmade candies, this gift card is an ideal way to show loved ones you care.
Shop Now